TherapyMantra - Bhopal's Leading Counseling Provider​
Online Therapy Counseling in Bhopal
Get help from Therapists in Bhopal
TherapyMantra comprehends your emotional well-being concerns and links you with leading therapists in Bhopal who can assist you in your recovery. Additionally, to enhance your overall well-being, you have the opportunity to participate in personalized mindfulness, yoga, and meditation sessions through the app.

Relationship Issues


Stress & Anxiety


Depression


Self Esteem Issues


Workplace Issues


Insomnia


Palpitations


OCD
Convenient online therapy
With TherapyMantra, you don't have to wait an entire week to talk to your therapist.
TherapyMantra is now offering its online therapy services in Bhopal, providing convenient and professional mental health support to individuals in need. Their team of experienced therapists specializes in addressing a wide range of issues, including anxiety, trauma, and self-esteem. Through secure virtual sessions, TherapyMantra strives to create a safe and empathetic space for clients to explore their emotions, gain insights, and develop effective coping strategies for lasting positive change.



How does online therapy work in the Bhopal?
In order to ensure we match you with the most suitable counselor, we will undertake a comprehensive assessment of your specific needs and preferences. Within the secure and confidential environment of our "therapy room," you will have the convenience and comfort of connecting with your counselor according to your preferred schedule, utilizing either chat or phone. Our tailored approach is thoughtfully crafted to prioritize your well-being and ensure your complete satisfaction, leading to a tranquil and fulfilling journey throughout your therapeutic process.
Explore our wide selection of online therapy treatment options meticulously crafted to cater to your every need. Our network of Bhopaln providers comprises experts specializing in diverse areas to guarantee we can meet your specific requirements. Embark on your journey today by taking the first step of getting matched with the perfect professional for you!
Top therapists at TherapyMantra from Bhopal
Happy Customers from Bhopal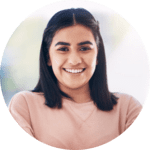 "Therapymantra in Bhopal has been a transformative experience for me. Their online therapy sessions have helped me navigate through my challenges with resilience and self-awareness. The therapists are highly skilled, understanding, and have provided me with valuable insights for my personal growth and well-being."
Find a therapist near you in Bhopal

Plot No. 34, Near Manik Agencies, Zone-I, Maharana Pratap Nagar, Bhopal, Madhya Pradesh 462011
Our therapists are available across Bhopal including Agra, Ajabpura, Ajampur, Amalya, Amarpur, Ankia, Arjunkhedi, Arrai Rai Singh, Arrai Sardar Singh, Arrawati, Babachiya, Babdi Khar, Babukhedi, Badbeli Khurd, Badli, Thikariya Banramda, Thikariya Laxmanpur, Tinoniya, Umaraya, Umariya, Undrai, Unida, Untkheda, Vichhnai and more.
Frequently Asked Questions
Are you suffering from mental health issues? Get FREE Emotional Assessment.
Seeking a deeper comprehension of potential depression, anxiety, stress, or similar problems? Gain insight into your emotions and improve your understanding of your current state by taking our free emotional assessment. This convenient and straightforward test will provide valuable insights into your well-being.
Free Emotional Assessment