TherapyMantra - Kota's Leading Counseling Provider​
Online Therapy Counseling in Kota
Get help from Therapists in Kota
TherapyMantra comprehends your emotional well-being concerns and links you with leading therapists in Kota who can assist you in your recovery. Additionally, to enhance your overall well-being, you have the opportunity to participate in personalized mindfulness, yoga, and meditation sessions through the app.

Relationship Issues


Stress & Anxiety


Depression


Self Esteem Issues


Workplace Issues


Insomnia


Palpitations


OCD
Convenient online therapy
With TherapyMantra, you don't have to wait an entire week to talk to your therapist.
TherapyMantra extends its virtual therapy services to Kota, providing a valuable resource for individuals seeking mental health support. With a team of experienced therapists, they offer online sessions tailored to address various emotional and psychological concerns. Through a user-friendly platform, TherapyMantra ensures convenient access to therapy, empowering individuals in Kota to work towards personal growth, improved well-being, and a healthier state of mind.



How does online therapy work in the Kota?
Our absolute commitment is centered around finding the counselor who perfectly matches your unique requirements and preferences. Through a meticulous and thorough evaluation process, we guarantee a personalized and accurate connection. Inside our secure and confidential "therapy room," you have the flexibility to connect with your chosen counselor at your preferred time, with the option of engaging in chat or phone sessions. Our primary objective is to prioritize your well-being, ensuring your complete satisfaction, and guiding you on a transformative path towards healing and personal growth.
Explore our wide selection of online therapy treatment options meticulously crafted to cater to your every need. Our network of Kotan providers comprises experts specializing in diverse areas to guarantee we can meet your specific requirements. Embark on your journey today by taking the first step of getting matched with the perfect professional for you!
Top therapists at TherapyMantra from Kota
Happy Customers from Kota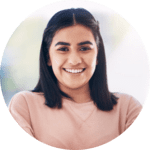 "Therapymantra's online therapy in Kota has been a guiding light in my mental health journey. The skilled therapists have provided personalized support, helping me build resilience and regain control over my life. The flexibility of virtual sessions has made therapy a convenient and effective tool for my well-being."
Find a therapist near you in Kota

A-484, Indra Vihar, Talwandi, Kota, Rajasthan 324005
Our therapists are available across Kota including Aamli, Aditya Nagar, Alod, Anwan, Aralia Jagir, Arand Kheda, Arjunpura, Bagli, Baluheda, Balupa, Bambolia Kalan, Bambori, Banethia, Baniani, Bansya Hedi, Barod, Barodia Kalan, Bhanda Heda, Bhanwaria, Bhaura, Binayaka, Borabas, Borda, Borina Kalan, Borkheda, and more.
Frequently Asked Questions
Are you suffering from mental health issues? Get FREE Emotional Assessment.
Seeking a deeper comprehension of potential depression, anxiety, stress, or similar problems? Gain insight into your emotions and improve your understanding of your current state by taking our free emotional assessment. This convenient and straightforward test will provide valuable insights into your well-being.
Free Emotional Assessment